Our Numbers
Don't Lie
Our full suite of services includes all the capabilities required to take your project from concept to fruition. We have invested in our team and equipment over the years at the direction of our client's growth. We grow with our client's needs, making us the partner of choice that withstands time.
Obsessed With Clarity
Tenacious About Quality
Invested In Relationships
Focused On Outcomes
Committed To Communications
Driven By Urgency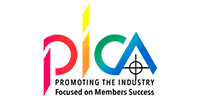 We grow businesses, win mindshare,
and make brands look their best!
ImageMark supports marketing efforts through our production implementation services. We offer a blended approach of both digital and offset printing supported by full bindery, fulfillment, promotional products, complex assembly/kitting, and direct mail.
Our premier solution is our robust online ordering system, providing our clients with an efficient method to produce and manage their materials while maintaining brand controls with cost reduction results.
Well-positioned in the Healthcare, Education, Hospitality, and Manufacturing industries, ImageMark approaches each potential client uniquely to understand their needs and challenges. With our discovery process, solutions are developed to best serve the challenges that may exist.
Services We Offer
Kitting & Distribution
With more than 25 years of experience in medical kit and contract packing/distribution, ImageMark provides kit packaging services; registration with the FDA for Kit Packing services related to medical devices 21 CRF 820. We are GMP, GDP and HIPAA compliant.
Learn More

Wide Format Printing
The 3D environment can be tricky to plan for. Thanks to our experience dealing with a wide variety of settings, we know what works and what won't. We do more than hit "print." We'll consult with you on how to mount your project and strategize on how to maximize your message.
Learn More

Direct Mail
Supporting campaigns to acquire new customers? Promoting retention growth? ImageMark has the industry expertise to advise best practices with services including list procurement, design advisement to USPS regulatory standards, creation of direct mail format, data cleansing, print production, personalization, and carefully delivering to the Post Office.
Learn More
Web To Print
Consolidate your marketing assets efficiently while controlling costs. We make the ordering process simple through our premier digital storefront solution, ResourceONE®. Our robust portal carries great flexibility allowing customization unlike other web-to-print storefronts.
Learn More
17 years of experience helping people for best solutions
Helping your brand
take the next steps
We're a production agency obsessed with making business growth easier than ever. Through printing, direct mail, fulfillment, and other key services, we take big ideas and bring them to life.
About Us
"
ImageMark's creativity, ideas, and impressive problem-solving abilities enable us to address complex issues with strategy and confidence.
A Global Branding Agency
Client
We're making headlines - for our customers
and ourselves.
View More
17 years of experience helping people for best solutions